From The Desk of:
Leon D. Slatter
State Superintendent of Missions
---
1190 Oakwood Dr. | Lexington, KY 40511 | 859-361-2995 | ldslatter@msn.com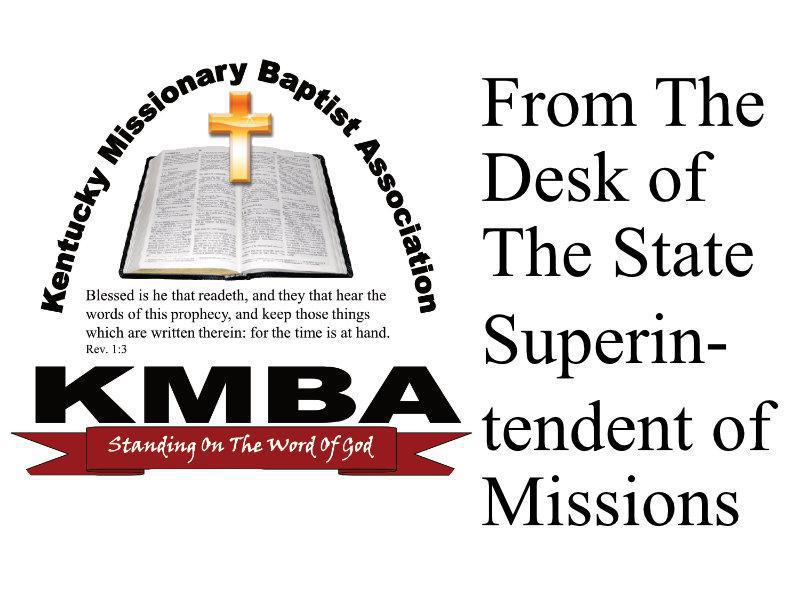 KMBA Pastors & Church Contacts
Greetings Brothers
We are especially pleased to reach out to you as we prepare for our Annual Session in August. In preparation and as a prelude to our Annual Session we are planning a Missions Outreach in association with our Host Church Pastor Jeff Yocum & First Baptist Perryville. If it is The Lord's will, using "The Gospel To Every Home Materials," we hope to reach at least 200 (more if possible) homes in the First Baptist Church
surrounding community. We will hang the packets on the doors of homes.

Tentative plans are for us to meet at the church at 9:00AM Saturday, morning August 13, 2022. We will get instructions, pickup packets, have prayer and hit the streets. We will all meet back at the the church by 11:45AM for "Gospel (Good News) Praise !!!" We are asking you and you church family to consider this as a Missions trip. Where as many of your members may not be able to or willing to consider an out of State or an international missions trip, this could be an excellent opportunity for being involved in missions beyond the walls of the local church. As of right now we have a call in to the hotel we are using for the Annual Session to see if we can get reduced rates for Friday night. This way your members could spend Friday night in Danville.

Brothers this may mean financial support from your church to send Missionaries. I plan to attend morning worship service with First Baptist Perryville and Pastor Yocum to make plans for this Missions Endeavor. At some point I will need to know how many people from your church will be in attendance. So we will know how much materials to prepare. I will reach ou to you again for that information.

Look for more information soon -
L. D. Slatter
PS. Give me a call if you have question